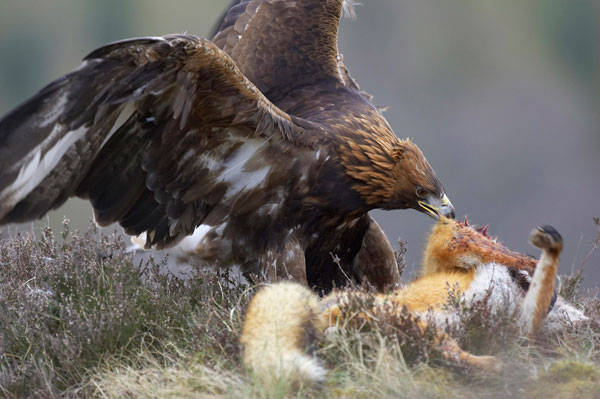 Wildlife photography is something that manages to pass a shiver through the body of anyone hearing it.
That sense of danger and surprises from dangerous animals is always there to scare the smoke out of you. Still, many photographers all around the world manage to visit far-flung areas and capture photographs of the wild animals we only get to see on televisions or as photographs on calenders and other promotional media.
Wildlife photography is one of the biggest challenges a photographer can ever face. First, it is because wild animals are – well – wild. You can predict their moves and they sure don't appreciate anyone ruining their privacy and invading their territory. Once they think they are being followed, they go the extra step to make sure you get hurt. Still, many photographers all around the world camouflage themselves and take the risk of taking beautiful wildlife photographs.
We have collected some of the most beautiful and most amazing wildlife photography examples taken by the biggest names in the photography world. We are sure you will like these photographs of various wild animals hunting and playing around.
If you like this post, you might also like the animal photography post, lake photography, and the post about waterfall photography. We recommend you also check out the photographs of Afghanistan.